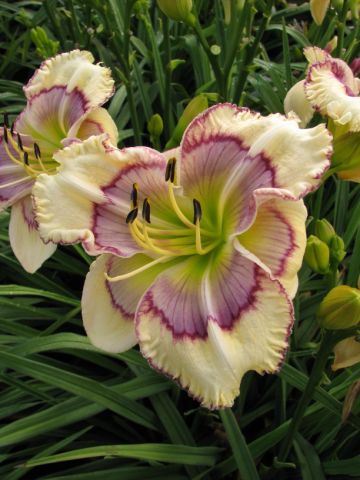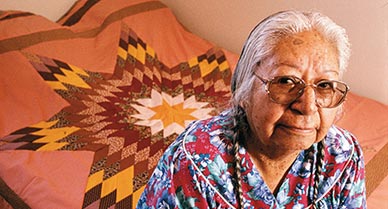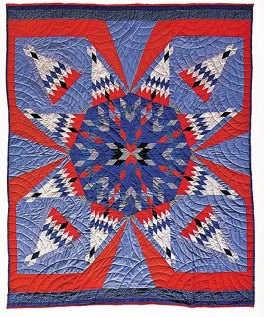 "Almira Buffalo Bone Jackson"

Dip.... height - 22" flowr - 5" branching - 4-way Buds - 18
Named for a Native American Indian Woman who was a visionary. Almira Buffalo Bone Jackson would take bits of material and left-over feed sacks and weave patterned quilts from them. She would sell them to local traders. When visited by a wealthy man and his wife, he was given a quilt and was stunned by the beauty. He began to send better materials to the group. Word got out and the quilts were being sold back in California and for the first time the women earned money.
This Diploid is the finest all around flower I've bred to date. It has produced so many good seedlings that early on I decided I shouldn't let it out of the garden because I didn't want the competition I might get from others. Margo Reed was visiting and called me over to this flower--"are you going to introduce this?' she asked. I told her my story and she said I should line it out and after a few years of using it I just might want to offer it. So I am....thanks to Margo.
It has wildly fertile pollen, but is a reluctant pod setter. Every bloom is good every day...it holds up well under the heat and more importantly....it thrives in zone 5 and has been tested in S. Carolina where it increases like a weed.
Single fan $200.