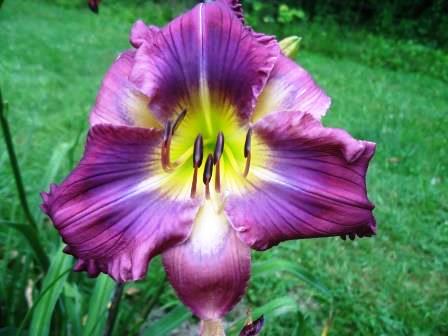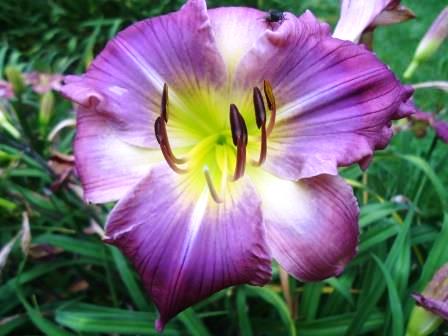 "Faerie Storie Bashful"

(2016 Faulkner)--Diploid 4" flower...26" tall

Bashful is anything but. With a name like Bashful you'd think this one would be hesitant to show it's beauty. However Bashful will have no problem showing its stuff. Basically in tones of purple with a nice green throat, Bashful is short, like you would expect a dwarf, holds up great in the sun and blooms over a long period of time.