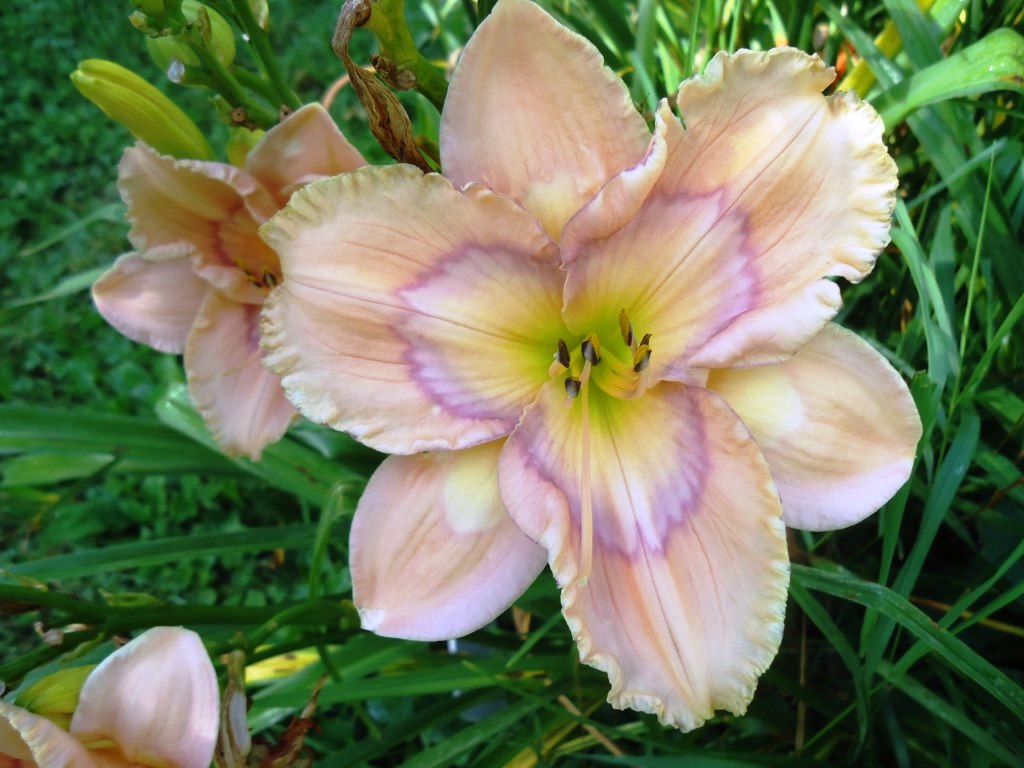 "Faerie Storie Grumpy"

(2016 Faulkner)--Diploid 3.5" flower...26" tall

This is a very good daylily. The buyer won't be a bit Grumpy when he enjoys the plant habit and flower of this beauty. Tones of pink mixed with a touch of creamcycle, topped with a very interested etched and patterned eye this guy is sure to please. Very nicely branched Grumpy is and outstanding and you will be delighted with how he performs.